The Czech Film Festival 2021 was organized by the Czech Embassy, Honorary Consulate of the Czech Republic in Chennai and the Indo Cine Appreciation Foundation. The event was inaugurated on Friday, October 22, 2021 at the Tagore Film Centre, NFDC, Chennai. Hon'ble Minister for Tourism, Government of Tamil Nadu Dr. M. Mathiventhan was the Chief Guest. Ambassador of the Czech Republic Mr. H.E. Milan Hovorka was the Guest of Honor, Dr. B. Chandra Mohan, IAS, Principal Secretary Tourism, Government of Tamil Nadu and Mrs. Poornima Bhagyaraj, senior Cine Artist were Special Invitees. Honorary Consul of the Czech Republic in Chennai, Mr. Ar Rm Arun presided over the Function.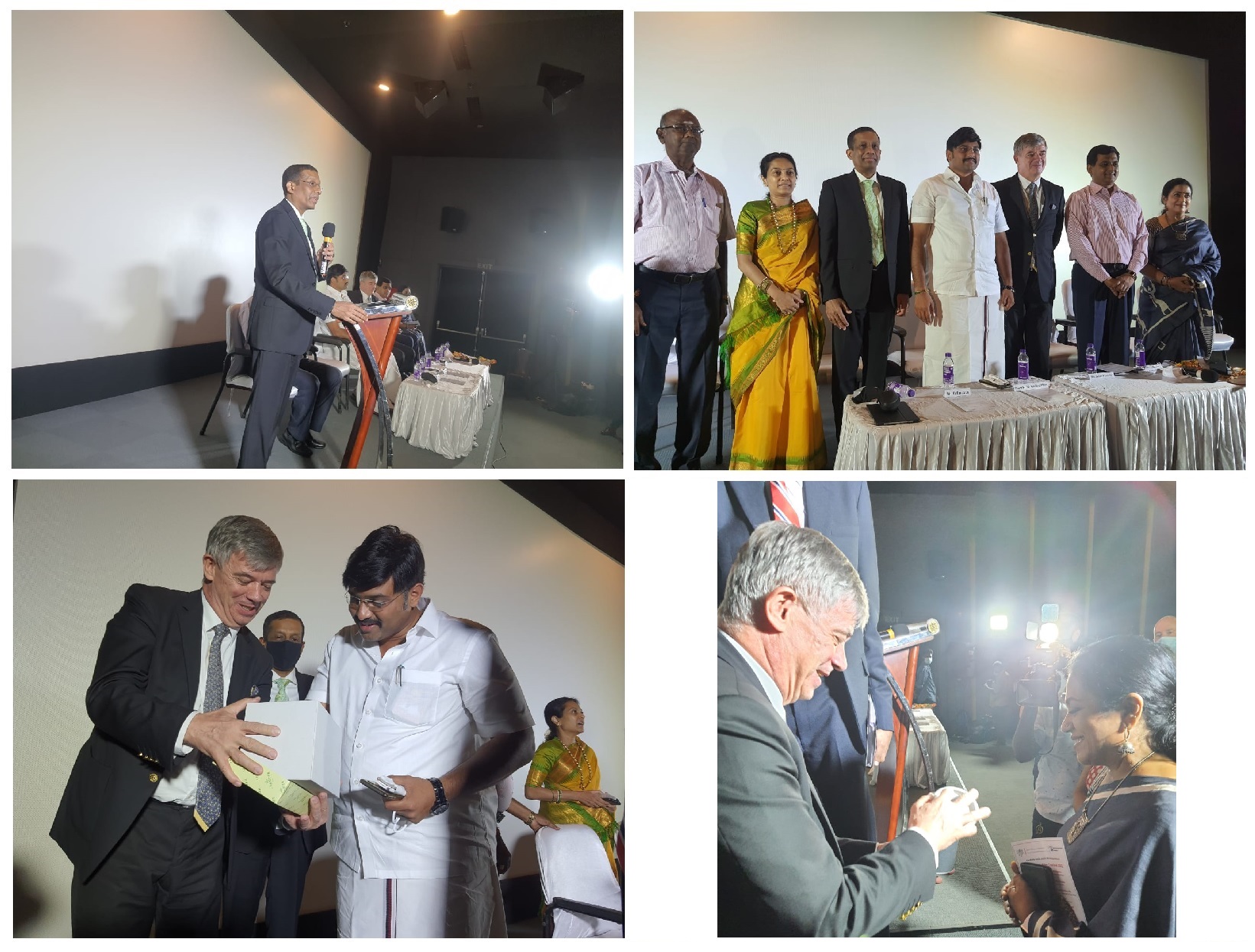 Delivering the Welcome Address, Mr. Ar Rm Arun spoke about the connect between Tamil Nadu & the Czech Republic spanning several decades. He mentioned that movie is a good medium to increase people to people connects and that we plan to conduct Film Festival at regular intervals compared to sporadically done in the past. He also spoke about wanting to increase activities such that Tourism among both locations can grow.
Dr. B. Chandra Mohan said while people from Tamil Nadu find Czech Republic an interesting destination, those from that country visit the State seeking wellness or to visit spiritual centres here. Medical Tourism also offers great potential.
Mrs. Bhagyaraj spoke about how she has cherished glass works from the Czech Republic. She said she looks forward to visiting the Czech Republic at the earliest opportunity.
Dr. Mathiventhan, shared what the Government is doing towards promoting Films and Tourism. He spoke about how various tourism locations across the State are being tapped into to increase revenues.
During the Film Festival, the following Czech movies were screened : 1. Oct 22, 7.15pm : Women on the Run 2. Oct 23, 6pm : Kolya 3. Oct 23 , 7.45pm : I Enjoy The World With You
The Czech Honorary Consulate in Chennai would like to thank Ms.Kristyna Canigova & Mr. Roman Masarik of the Czech Embassy Delhi for their assistance in making this Film Festival possible. It was a full house for each of the 3 movies screened.