A Memorandum of Understanding was signed between Springboards, a unit of the Chennai based Valingro Group and Prague College, a subsidiary of Prague City University, Czech Republic on Jan 24, 2023. The MoU was signed in the presence of Her Excellency Dr. Eliška Žigová, Ambassador of the Czech Republic in New Delhi, Mr. Ar Rm Arun, Czech Honorary Consul in Chennai, Mrs. Valli Arun, President, Valingro Group and Ms. Eva Kopecka, Economic Counsellor at the Czech Embassy in New Delhi.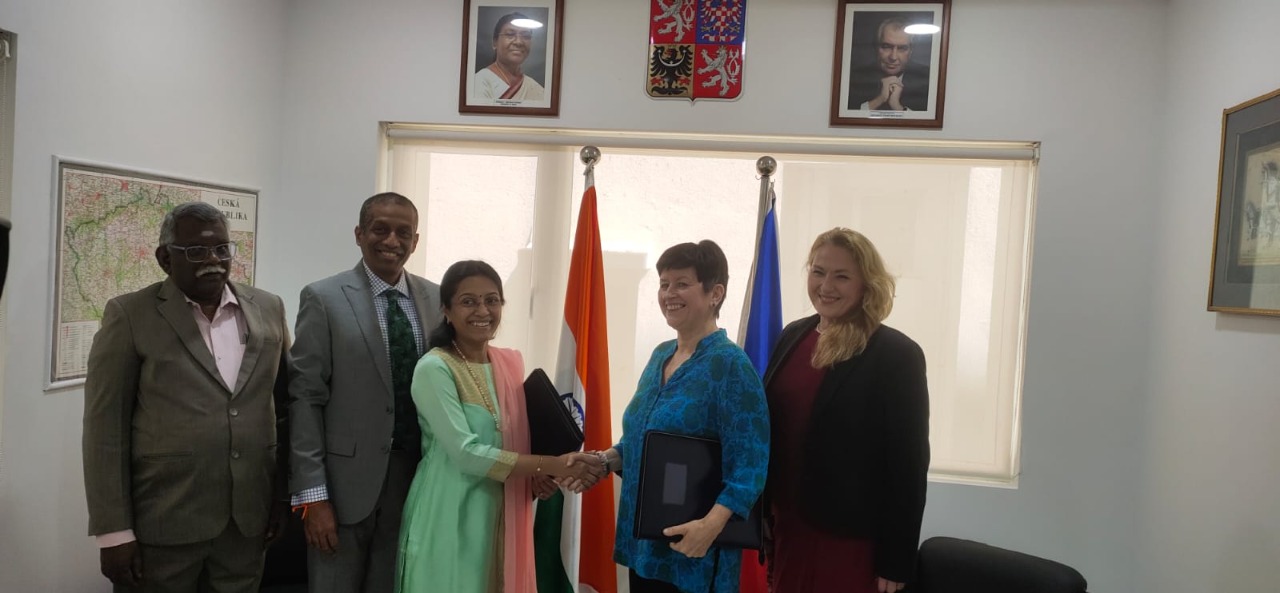 As per the MoU, 2 courses will be offered to all Indian Students. The 1st course is a foundation Diploma in Business (Distance learning), a 1-year course for Indian Students who have completed a Bachelor's Degree or for students doing Masters in Business Administration and related courses. The 2nd course is a B.A.(Hons) in International Finance & Business Accounting (blended), a 1-year course in which Indian Students can join while they are in their 5th Semester or on completion of their undergraduate degree in commerce and related courses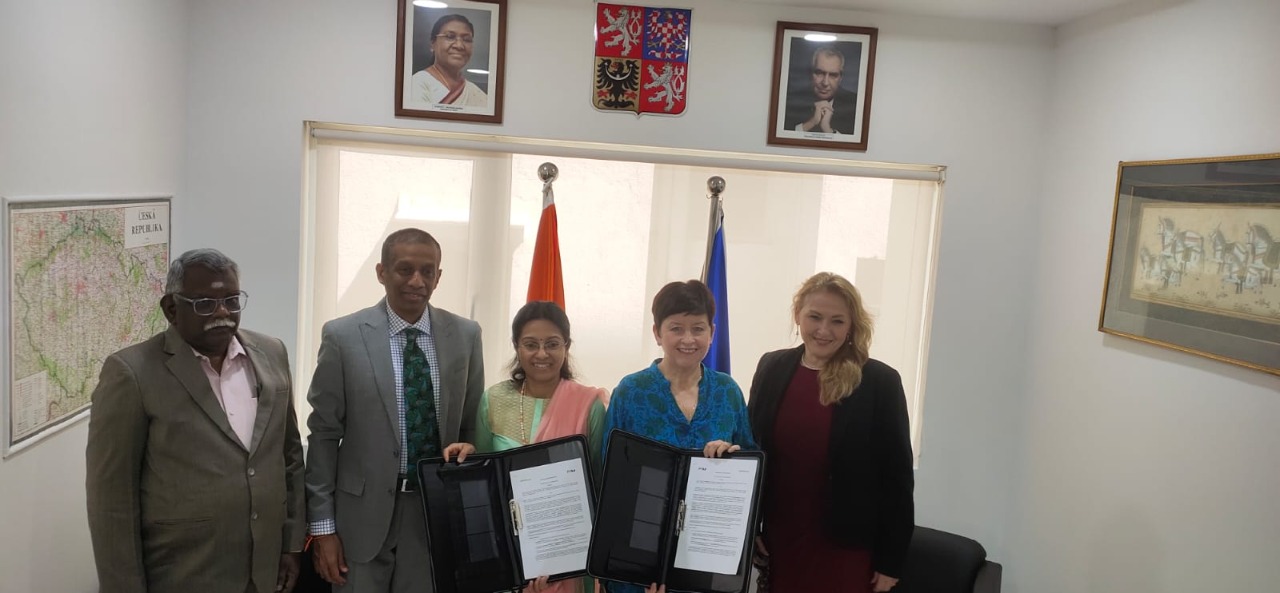 Springboards promotes individual & organizational Leadership Excellence by empowering life skills through training. Training is done by competent Trainers with proven methodologies. It is experiential & holistic in nature bringing about max value-addition to the individual.
Prague College, (a subsidiary of Prague City University), Czech Republic, offers a range of undergraduate and postgraduate degree programmes. The Education Philosophy is based on developing 4 educational values namely Creativity, Competence, Innovation and Connectedness in support of this excellence.
News Articles :
a. The Hindu : Czech Republic looking to strengthen cooperation with Tamil Nadu, says Ambassador
Czech Republic
Chennai, India