Mr. Ar Rm Arun, Honorary Consul of the Czech Republic in Chennai attended the Honorary Consuls virtual meeting with H.E. Ambassador Milan Hovorka. Senior Officials of the Czech Embassy, New Delhi also joined the meeting held on Monday, May 31, 2021.
The meeting was held to discuss and get to know about the current pandemic situation. Also to discuss promoting bilateral trade partnerships across fields, benefitting the respective Countries. Mr. Arun appreciated Ambassador for scheduling this virtual meeting, conveyed his regards to all and welcomed the new Appointees.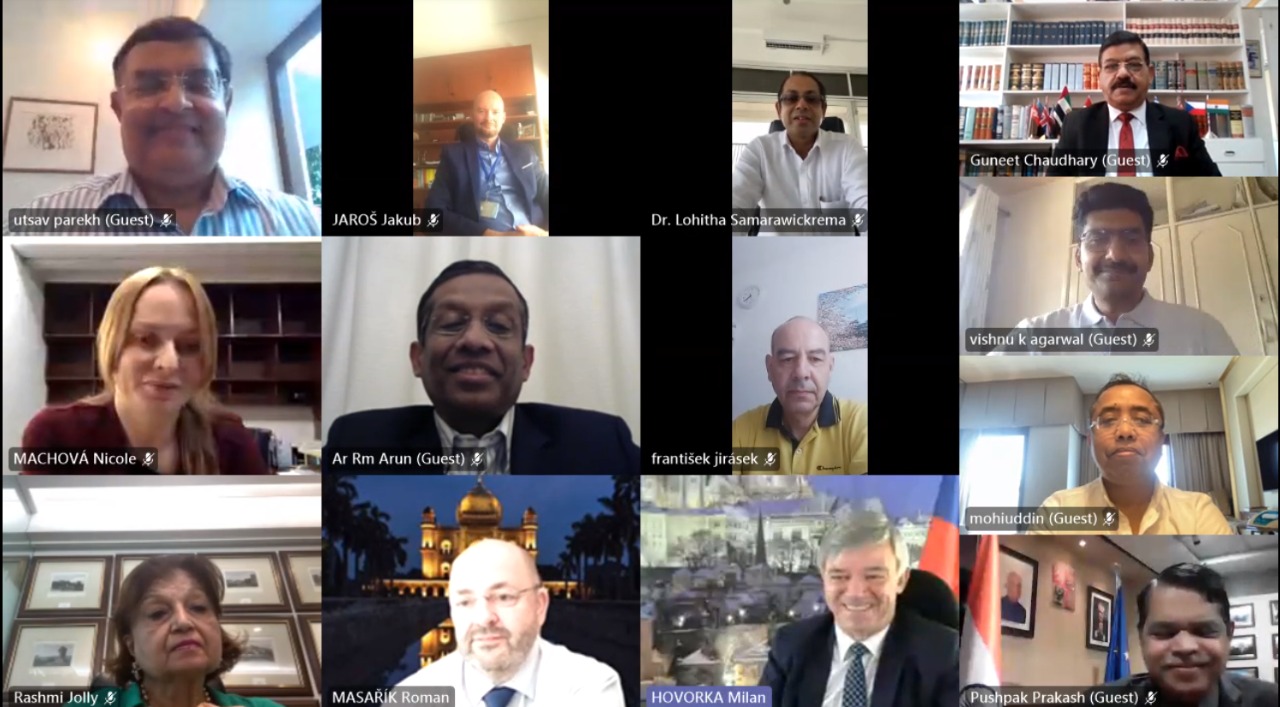 During his address, Mr. Arun briefed about the present Covid situation and the preventive measures being taken by the Governments of Tamil Nadu & the Union Territory of Puducherry. He added that the new Government in TN is extremely focused to curb the Covid situation, including procuring vaccines thru Global Tenders & importing Oxygen Cylinders from Singapore & UAE. He also briefed about the support extended from the Honorary Consulate towards the Czech Nationals travel from Tamil Nadu.
Mr. Arun briefed about the successful Industry Webinars organized in the recent months. These Webinars brought in significant interest from both Government & Industry, from both TN as well as Czechia. Mr. Arun requested following-thru on proposals submitted to the Embassy towards furthering the engagement. Mr. Arun mentioned that the Government meetings held so far have well established Czechia's interest to further partnerships. This will be further renewed by meetings & visits after normalcy returns.
H.E. Mr. Milan Hovorka, Ambassador appreciated Mr. Arun and conveyed that it was good to see the progress being made. Especially, well utilizing Webinars during challenging times, to further the Czech connect with Tamil Nadu & Puducherry. The Ambassador also conveyed that surely Czechia's interest has been established to work closely with Tamil Nadu & Puducherry. He also looks forward to the continuing good work to grow the Trade & Industry connect.